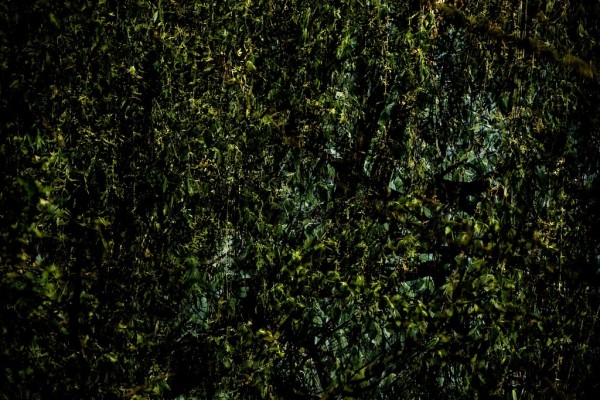 "The artist is not born to a life of pleasure. He must not live idle; he has a hard work to perform, and one which often proves a cross to be borne. He must realize that his every deed, feeling, and thought are raw but sure material from which his work is to arise, that he is free in art but not in life.

The artist has a triple responsibility to the non-artists: (1) He must repay the talent which he has; (2) his deeds, feelings, and thoughts, as those of every man, create a spiritual atmosphere which is either pure or poisonous. These deeds and thoughts are materials for his creations, which themselves exercise influence on the spiritual atmosphere. The artist is not only a king, as Peladan says, because he has great power, but also because he has great duties.

If the artist be priest of beauty, nevertheless this beauty is to be sought only according to the principle of the inner need, and can be measured only according to the size and intensity of that need.

THAT IS BEAUTIFUL WHICH IS PRODUCED BY THE INNER NEED, WHICH SPRINGS FROM THE SOUL."

Wassily Kandinsky, Concerning The Spiritual In Art
Judging from the title of this article and the quote above, you may be forgiven for thinking I am going to talk about Kandinsky's book here. But I have a confession to make: I have never read it, although I have made a couple of half hearted attempts. I found it mostly impenetrable, which may sound strange coming from someone who reads Foucault and Baudrillard, to name just two "difficult" writers, for fun. Nevertheless it's true. I find this sort of stuff basically tosh…
However, stemming mostly from my selection of music for today, "Rothko Chapel" by the American composer Morton Feldman, I found myself thinking about Rothko, generally considered one of the most "spiritual" of painters, and his work. My personal experience of the artist's work revolves mainly around the "Rothko Room", first at "the Tate" (now Tate Britain) as it was and currently at Tate Modern in London. The "installation", for that is how I have always considered it, has exerted a fascination for me through its never failing capacity to move me. Well, I am not unusual there. It seems to be a fairly universal experience. But, I wonder… is being "moved", or "affected", quite the same thing as a "spiritual experience"?
As far as the effect of the Rothko Room goes, my own personal experience has been an overwhelming feeling of sadness. Always close to and sometimes to the point of tears. And yet… the room the paintings are shown in has subdued lighting. The works themselves are painted in what could be termed "minor keys" and as any musician will tell you this virtually guarantees, at the very least, a tendency to sadness. This is akin to purposely "pushing the buttons" for the viewer. For me (though I realise not the case for everybody) the fact I know that the painter took his own life may well colour my view too. This does, however, raise the question of Rothko's intent with these works. Was he feeling, even vaguely, suicidal (or depressed, as he was prone to be) when he made them? Or did he intend they be an expression of a profound spirituality? Either way how much of the painter's original feelings or intent are actually, and specifically, communicable? Beyond the aforementioned "techniques" which could be viewed as mere manipulation. In any case, when one, as an artist, sends a work out into the world, all grown up as it were, original intent can largely go out of the window. The work is largely left to fend for itself. On viewing these pieces the viewer may well experience feelings of sadness, pain even spirituality. But is it Rothko's pain or spirituality one feels or something else entirely? As Tolstoy wrote as the opening line of Anna Karenina, "Happy families are all alike; every unhappy family is unhappy in its own way."
The image I have shown above has deliberately been chosen to be as "un-Rothko like" as possible but continues on the subject of barriers to entry and interpretation I spoke of in a previous post. Some may find staring at a fairly unrelieved, seemingly impenetrable "wall" of foliage either restful or, indeed, see it as a barrier to entry. I tend to the former but, as I have noted before, I often make use of such barriers in my images, sometimes subtle, sometimes overt. Add to this my reluctance to attach concepts of spirituality or feelings, specifically communicable ones that is, to any purely visual piece of art and I have to wonder if there is a kind of subconscious "shutting out" going on here.
Still, it is all in the viewer's interpretation, whatever my intent, conscious or not, may be. If, for example, one views the dense, impenetrable foliage as a barrier to entry then, being outside, one could see it as an inconvenience but not much more. One doesn't have to enter after all. But what if one should already be inside and looking out? Then the barrier becomes a trap; one is usually subject to a greater anxiety to escape from being shut in than barred from entry. Usually… but not even that is for sure. If one is seeking sanctuary then one could view such a barrier as protection from whatever may threaten one. It's all in one's personal viewpoint or interpretation. After all, it's not just beauty that's in the eye of the beholder…
Morton Feldman, Rothko Chapel Part 1, David Abel, Deborah Dietrich, Karen Rosenak, Philip Brett, UC Berkeley Chamber Chorus &William Winant